Riva Club Sweden is a club for the lowers of Riva boats, no matter the building material. Of course the boat has to be built by Cantieri Riva in Italy!
The main goal for the club is to make it easier and (if possible!) even more fun to own a Riva boat. Meetings and events where we use our boats and get time to know each other is therefore an important part of the club activity. Sharing experience, trading parts and boats on our web site, and finding spare parts all over the world is another benefit for club members.
Riva Club Sweden is associated with Riva Historical Society which gives us the opportunity to exchange experience with Riva owners all over the world.
---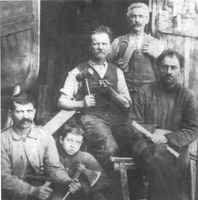 The story begin exactly 100 years and 12 days before Carlo himself is born, when the ancestor Pietro Riva sees the daylight for the first time on 12 of mars in 1822. Pietro is growing up at Lake Como, another one of Italy's mountain lakes.